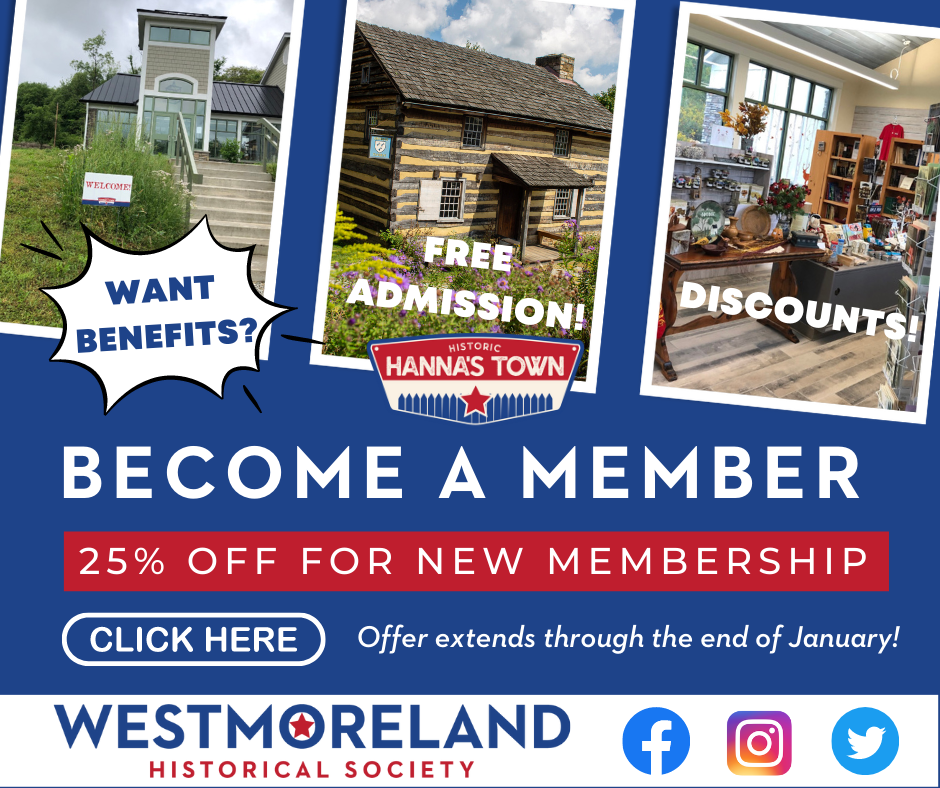 To kick-off the 250th celebrations we are offering 25.0% Discount to NEW WHS Members!
Annual membership benefits include:
Free subscription to Westmoreland History magazine
Newsletter
Free admission to Historic Hanna's Town
Free use of the research library and discount on photocopies
10% discount on purchases in WCHS office and Hanna's Town Museum Shop
Discounts on program fees
Invitations to Historical Society events
2023 Annual Membership Rates:
Student: $18.00 | Individual : $40.00 | Family: $70.00
Offer valid until January 31st 2023.
Available to new members only.
Call 724 836 1800 x 210 or visit: westmorelandhistory.org/join-support/
(Enter WC250 coupon code)