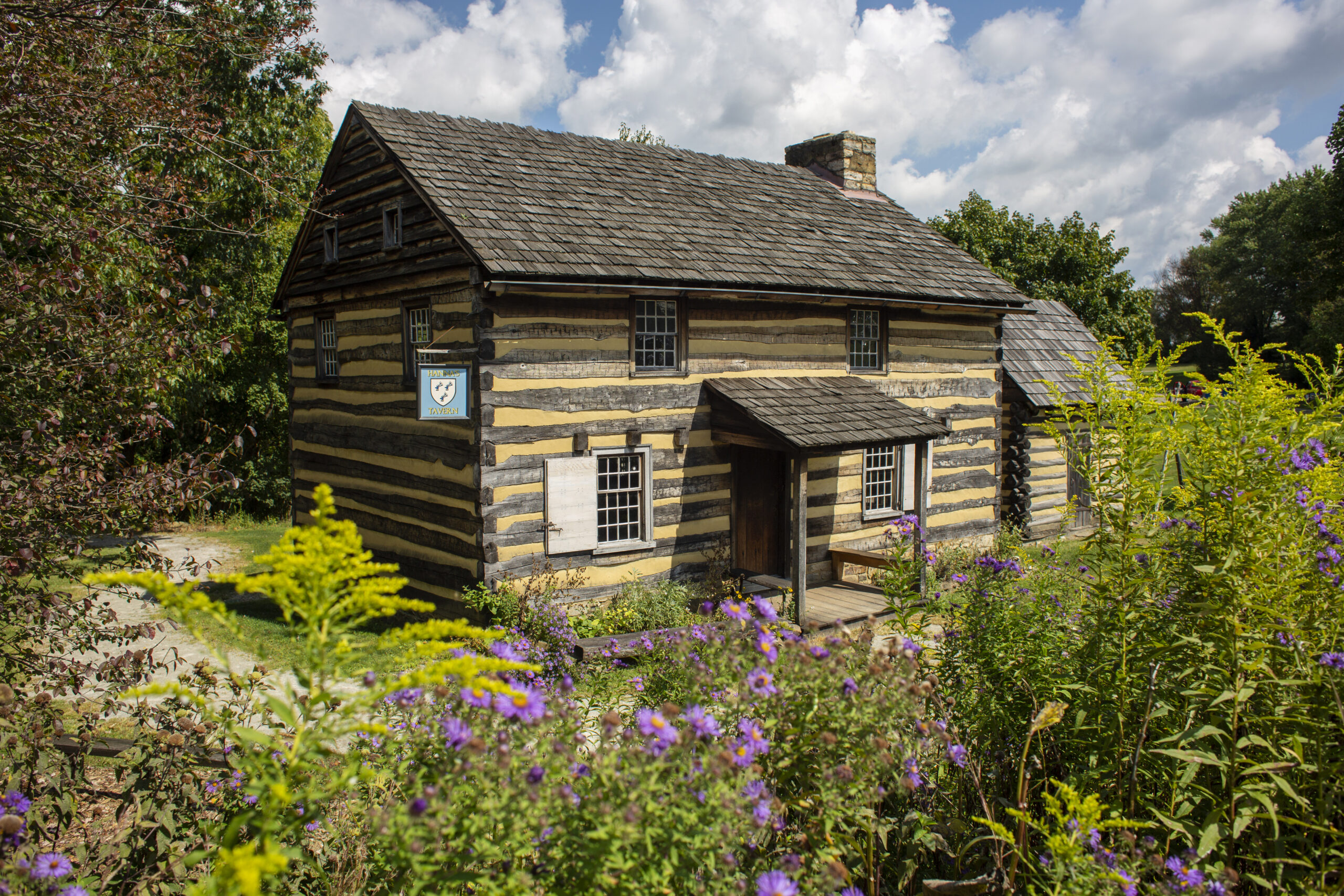 Historic Hanna's Town opens for the 2023 season on Saturday, May 6!
Enjoy visiting a Revolutionary War-era historic site, that features several reconstructed and renovated log buildings, as well as a walking path. Staff and volunteers offer interpretation of Hanna's Tavern, Stockade, the textile exhibit inside the Murry Beacom House, and the Conestoga Wagon.
Additionally, the event includes living history displays and demonstrations by Proctor's Militia, I.B.W.C.P., and blacksmithing with Rex Baughman. Garden and naturalist talks by the Penn State Master Gardeners will take place at our Kitchen and Dyer's Gardens. Children are welcome to enjoy 18th-century toys and games throughout the day.
Guests are encouraged to step into the past and explore all that Historic Hanna's Town has to offer!
Visitors can also enjoy sales on history-inspired gifts and keepsakes in the Westmoreland History Shop.