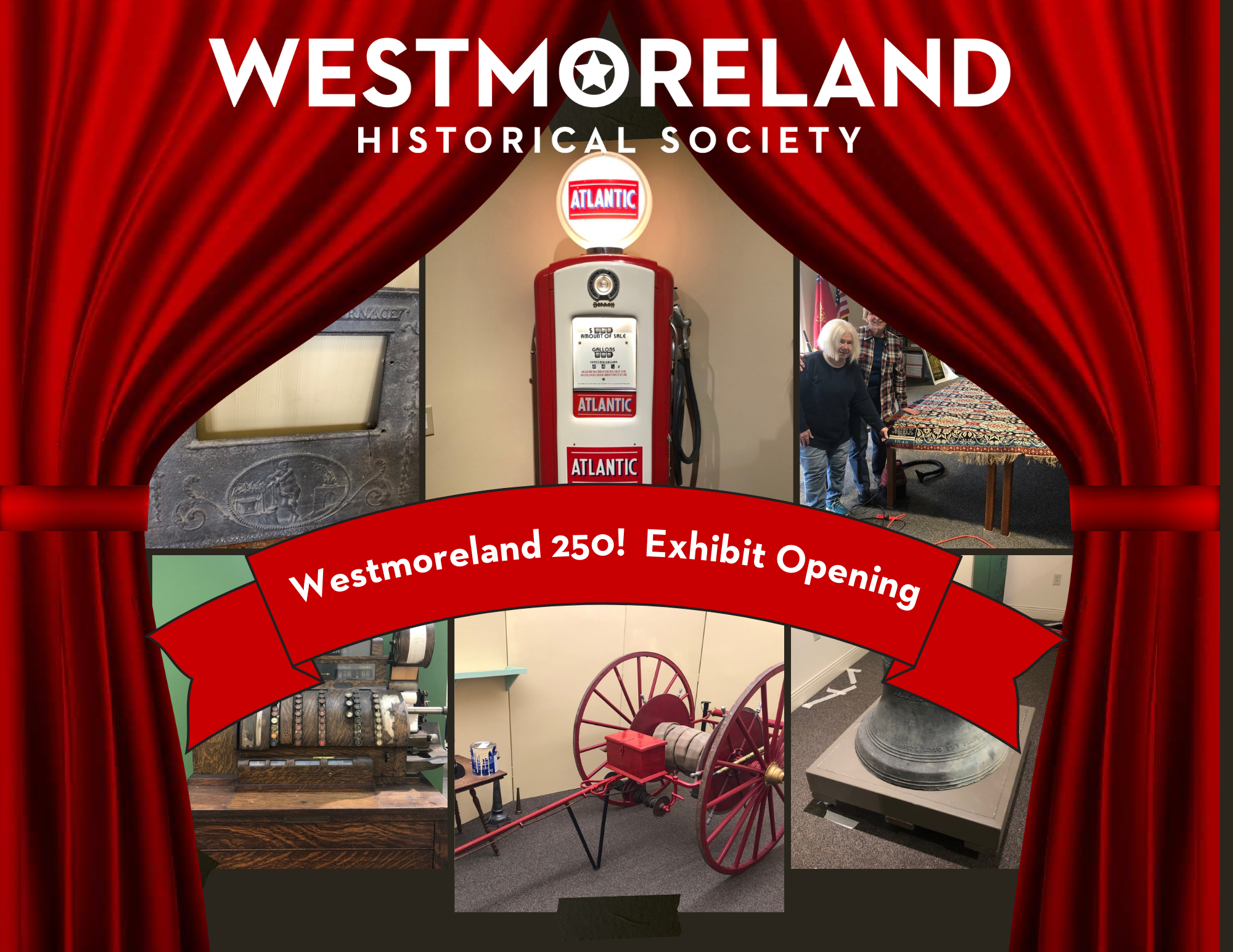 WESTMORELAND 250! CELEBRATING OUR STORY WITH 25 OBJECTS
Our new Westmoreland 250 exhibit will be open to view starting on Friday, April 14! The Grand Opening of the exhibit will take place on Saturday, April 15, with light refreshments provided. Come and join us to celebrate the 250th Anniversary of Westmoreland County! We will feature 25 artifacts from across the county to highlight 250 years of history.
Our exhibit is inside the Kendra Gallery of our Education Center. We will be open from 10:30 a.m. – 4:30 p.m. on both Friday, April 14 and Saturday, April 15. Visitors are welcome to visit our exhibit anytime throughout the season! Please check our website for updates regarding our hours of operation.