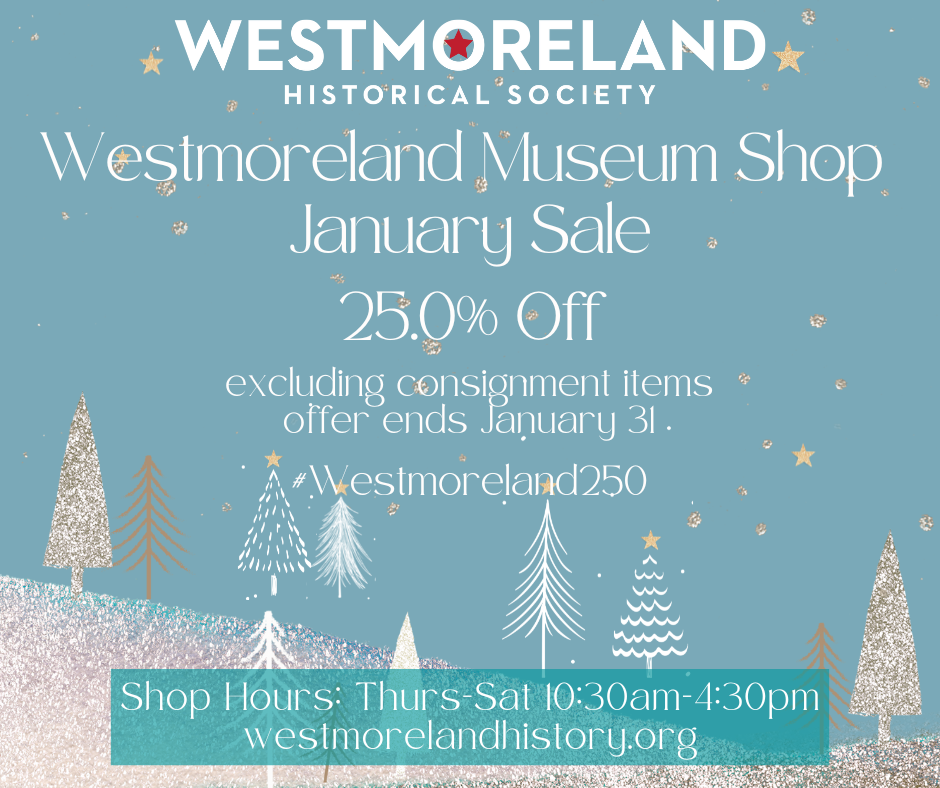 In collaboration with the 250th celebrations we are offering 25.0% Off the Museum Shop merchandise during the month of January.
The Westmoreland Museum Shop offers seasonal and historically themed home décor, unique handmade jewelry, scrumptious bread mixes, jams and jellies, history books galore for young and old, reproduction 18th century toys and games, Hanna's Town themed keepsakes and much more! Holiday merchandise will be on sale at a 40% discount.
Discount valid until January 31 2023.
Excludes consignment items.
Westmoreland History Shop winter hours: Thursday – Saturday | 10:30am – 4:30pm
#Westmoreland250