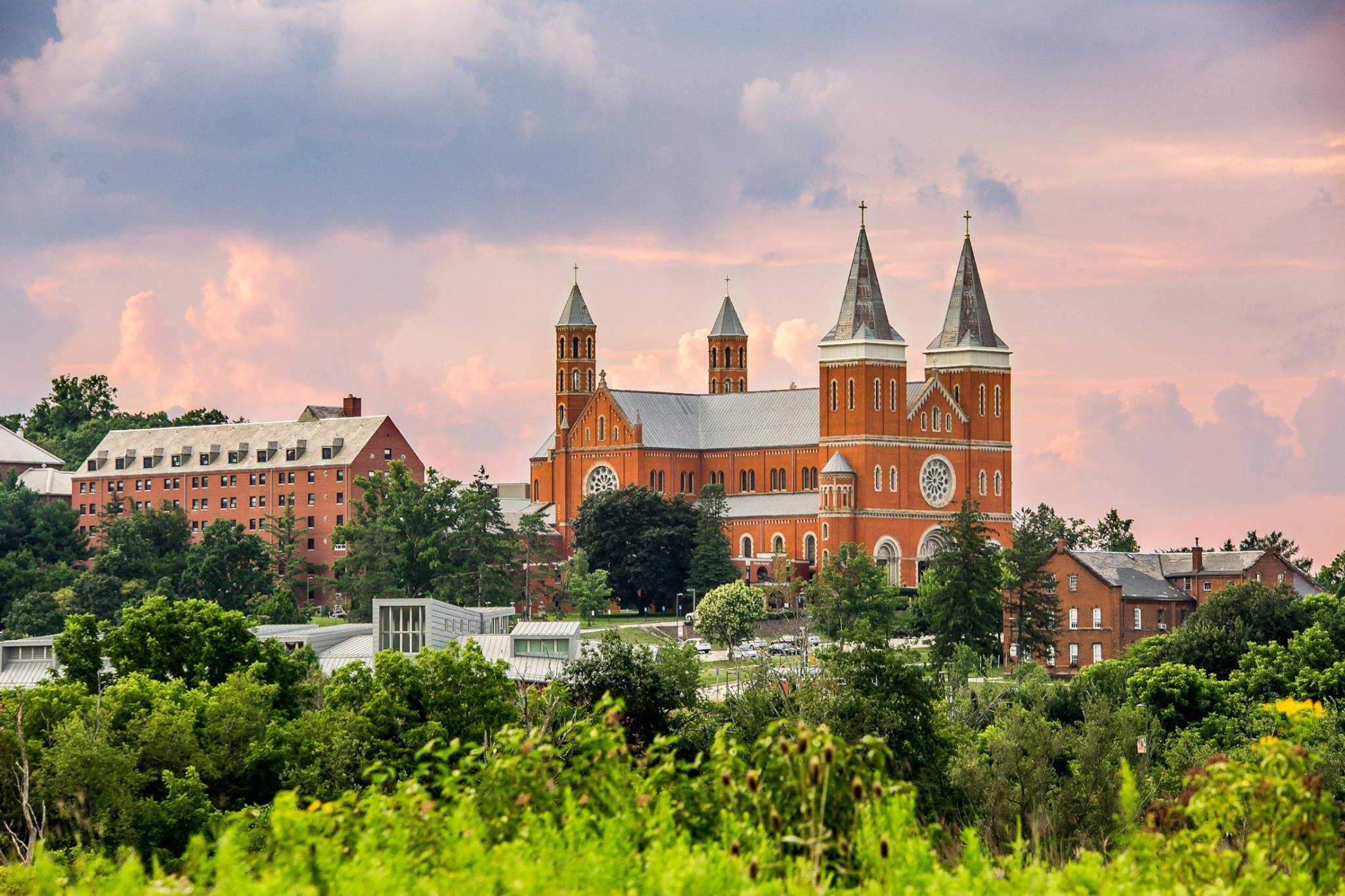 #LoveLocal St. Vincent College
April 1, 2022
Welcome to Westmoreland County, Pennsylvania. You are within a 500-mile radius of 70% of the United States' total population!
Residents can enjoy easy travel to nearby Pittsburgh, or easily connect to the Pennsylvania Turnpike for travel to Philadelphia, New York City, Boston, Washington D.C., and beyond.
Brief History of Westmoreland County
Courtesy of the Westmoreland Historical Society
Edited February 2022
Native Americans hunted and traveled through the area that is now Westmoreland County for centuries, making it the ancestral lands of Adena, Hopewell, Delaware, Monongahela, Osage, Shawnee, and Seneca-Cayuga. Two major Native American trails, the Raystown Path and the Catawba Trail, intersect here, forming the basis of roads used by British armies and settlers.
Early European settlers in this area were mostly Scots-Irish, German, and English. Westmoreland County, Pennsylvania, was officially formed by the Penn Proprietary government on February 26, 1773, and named after a county in northwestern England. It was the first county formed entirely west of the Allegheny Mountains and encompassed all southwestern Pennsylvania, including present-day Westmoreland, Fayette, Washington, and Greene, as well as parts of Allegheny, Armstrong, and Indiana counties. This region was notable for its many streams and rivers and dense hardwood forests.
From 1773-1786, the frontier village of Hanna's Town served as the first Westmoreland County seat. Many Westmoreland residents rallied to the cause of independence from Great Britain by drafting the Hanna's Town Resolves in 1775 and organizing militia units. Hanna's Town was attacked and burned on July 13, 1782, by Seneca and their British allies, to destabilize the region toward the end of the Revolutionary War. The town never recovered, and the county seat was permanently established in Greensburg in 1786.
After the American Revolution, improved transportation and businesses networks were established. The advent of railroads in the mid-19th century and an abundance of bituminous coal allowed Westmoreland to play a vital role in the nation's industrial growth. After the Civil War, farming gave way to mining and heavy industry. Numerous "patch towns" were established by coal companies who recruited workers from around the world. Immigrants from eastern and southern Europe and African Americans from the southern United States created a rich ethnic tapestry.
Throughout the 20th century, Westmoreland reflected the nation's industrial growth. Aluminum and specialty steel mills became important economic drivers. America's first transcontinental highway, the 1913 Lincoln Highway, spanned Westmoreland and promoted the appeal of the natural beauty of our mountains and parks to the traveling public as an escape from the grime of Pittsburgh. With the decline of steel mills in the late 20th century, healthcare, manufacturing, retail, and education, along with a myriad of small businesses, led the way. Westmoreland's natural beauty, parks, and historic and cultural museums have become destinations for tourists as well as locals seeking recreation, enrichment, and community engagement.