Celebrating Westmoreland 250!
Westmoreland County was founded in 1773 and we are celebrating 250 years of Westmoreland County History all throughout 2023. 
You'll find all kinds of events on our Community Calendar.  Scroll down the page to see our event listings. And you're welcome to add your organization's events as well.
All Westmoreland County residents and visitors are invited to order a FREE copy of this Westmoreland 250 Commemorative Booklet, featuring the Westmoreland Heritage Partners, a group of the county's historic and cultural organizations.
You may also pick up free copies of the Commemorative Booklets at the following locations: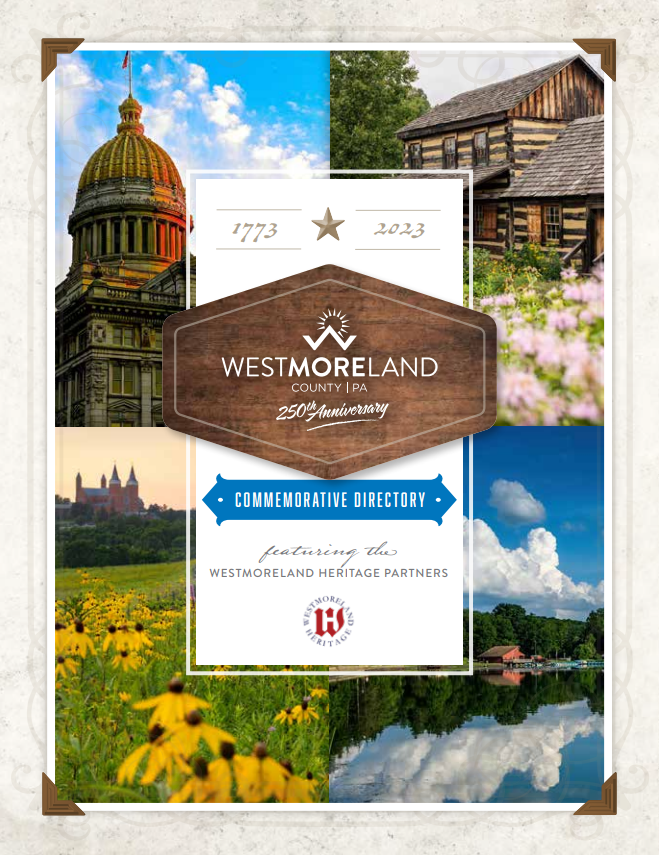 GET ALL THE LATEST
UPDATES DELIVERED
RIGHT TO YOUR INBOX!