Celebrating Westmoreland 250!
Westmoreland County was founded in 1773 and we are celebrating 250 years of Westmoreland County History all throughout 2023. 
You'll find all kinds of events on our Community Calendar.  Scroll down the page to see our event listings. And you're welcome to add your organization's events as well.
Order your FREE Commemorative Booklet
All Westmoreland County residents and visitors are invited to order a FREE copy of this Westmoreland 250 Commemorative Booklet, featuring the Westmoreland Heritage Partners, a group of the county's historic and cultural organizations.
You may also pick up free copies of the Commemorative Booklets at the following locations: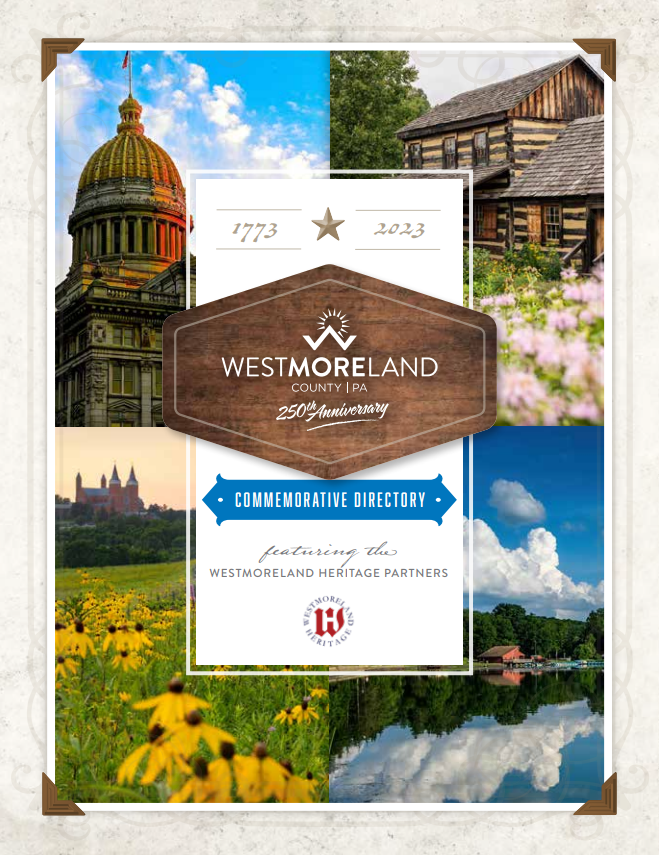 WIN A $500 GIFT CARD FOR WESTMORELAND CULTURAL TRUST SHOWS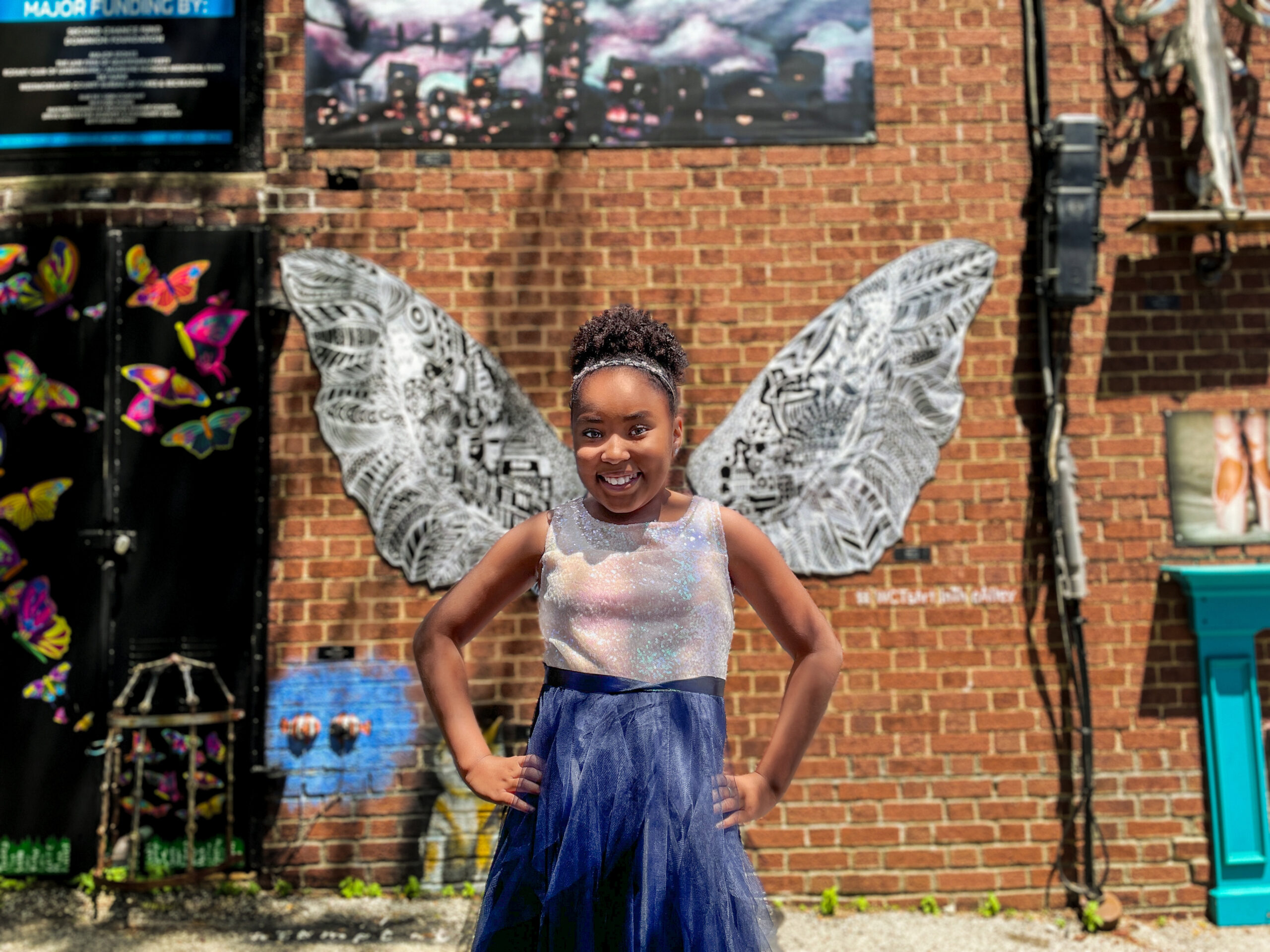 This summer, visit 7 Wings Across Westmoreland Locations and be entered for a chance to win a $500 gift card from the Westmoreland Cultural Trust!
The contest runs May 29 (Memorial Day)-September 4 (Labor Day).
HOW TO ENTER:
Take a photo with the wings at each location (must be at least 7).
Upload all pictures in a PUBLIC Facebook or Instagram post and tag Westmoreland Cultural Trust and Go Laurel Highlands with the hashtag #westmoreland250 to be entered for a chance to win a $500 Gift Card for any event ticketed through The Palace Theatre Box Office! Entries will be accepted from May 29–September 4.
Winner will be drawn Friday, September 8.
Wings Locations: (Maps can be picked up in The Palace Theatre Box Office and at TGIS SummerConcert Series in The Palace Theatre Courtyard)
Art in the Alley - Greensburg
The Lamp Theatre - Irwin
Sobels Obscure Brewing - Jeannette
Mount Pleasant Public Library - Mount Pleasant
Municipal Building–Trafford
The Casino Theatre–Vandergrift
Town Hall Building–Ligonier
Municipal Building–Smithton
The 5 Star Trail–Youngwood
Westmoreland County Fairgrounds
(To be installed this summer):
West Newton
New Kensington
Rules: Only one entry per person. Instagram and Facebook posts count as separate entries. *Instagram Account or Facebook Post must be public* Westmoreland Cultural Trust employees or their immediate families are not eligible to win. Winners will be contacted via social media. Winner is determined through an online random name generator.
Become a Registered Monarch Waystation

/ 250 Westmoreland Monarch Waystations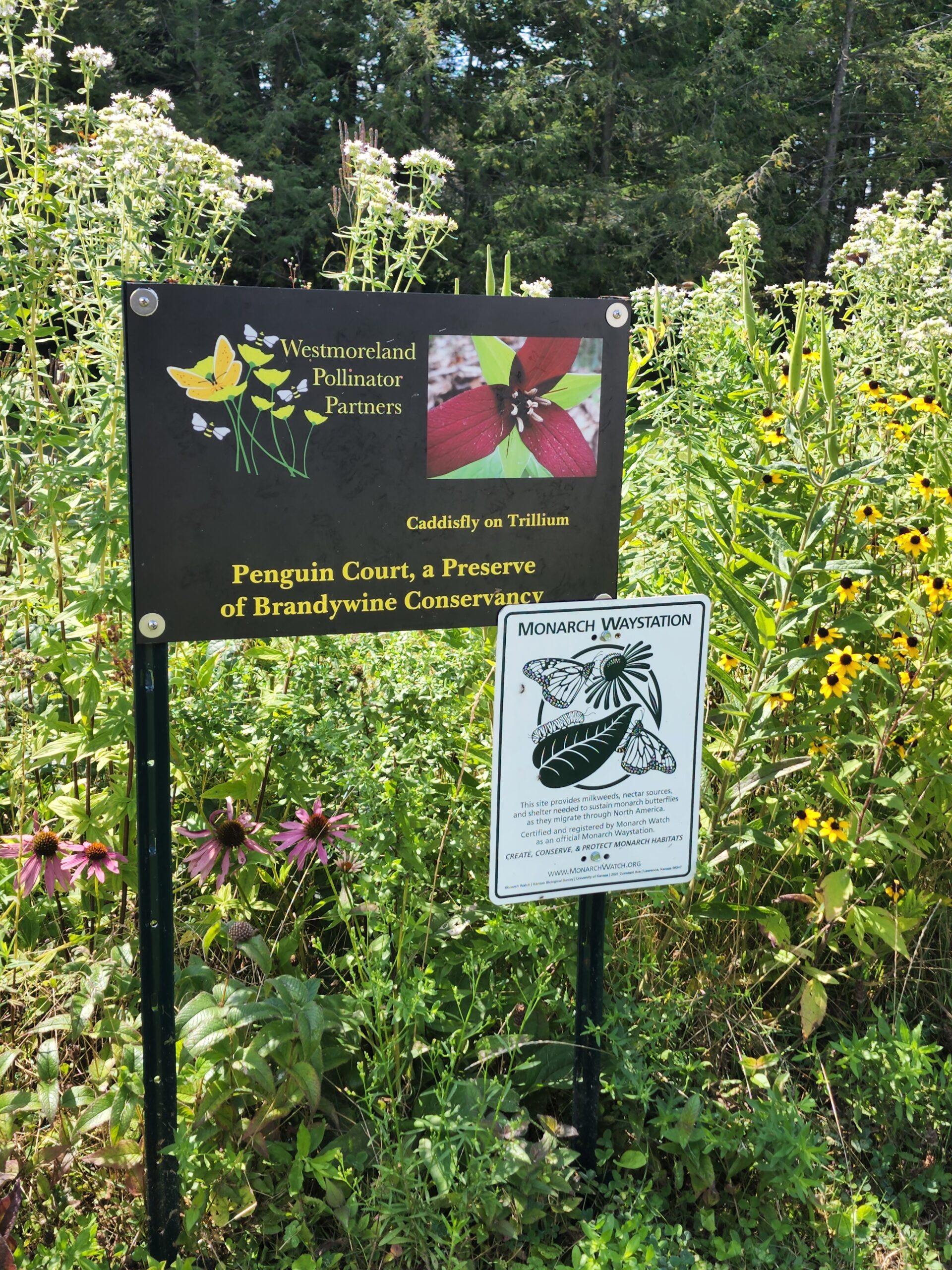 The Westmoreland Pollinator Partners goal of 250 Monarch Waystations in Westmoreland County has been reached and EXCEEDED in 2023!
Thanks to the generosity of FirstEnergy (WestPenn Power) and the Westmoreland County's 250th Anniversary Initiatives, the certification and signage fees for the first 193 Monarch Waystation applications received after March 20, 2023, were covered. Congratulations to all partners and participants! If you have a question about the Monarch Waystations, please email mreckner@brandywine.org. 
You can still help the Monarchs: Monarch Waystations provide the resources needed for a monarch butterfly to complete its life cycle, produce new generations, and sustain their migration.  Guidelines found at the Monarch Watch website or by connecting with any Westmoreland Pollinator Partner will help you develop or enhance your property to support monarchs and other pollinators, whose populations are all in decline.  By densely planting native milkweed and nectar plants in a sunny area and eliminating the use of insecticides and herbicides, you can easily create a Monarch Waystation. 
Contribute to this Westmoreland County Community Asset Map
Westmoreland 250 Event Calendar
GET ALL THE LATEST
UPDATES DELIVERED
RIGHT TO YOUR INBOX!