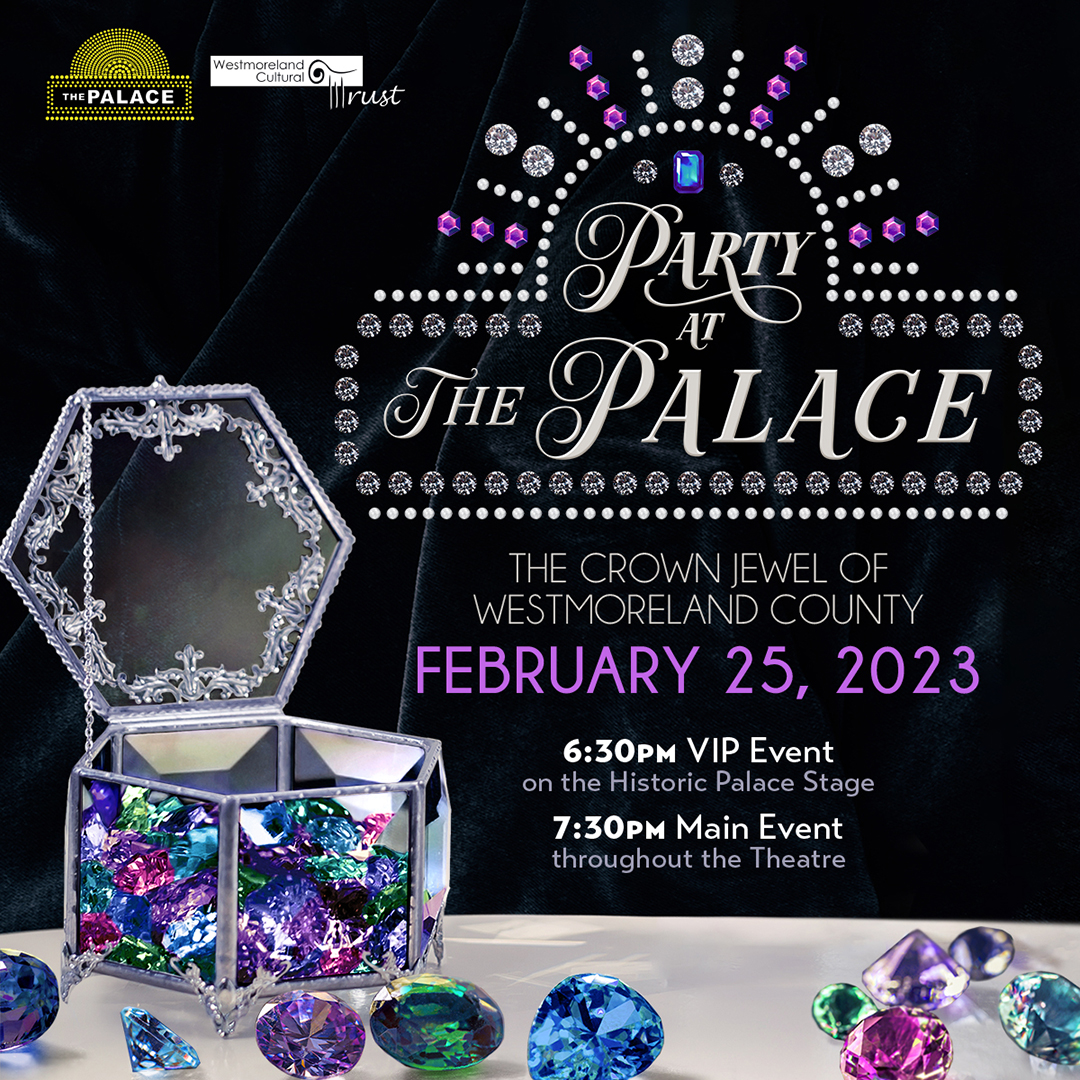 Help us celebrate Westmoreland County's 250th Birthday at the crown jewel of Westmoreland County: The Palace Theatre. Our signature fundraising event directly supports Westmoreland Cultural Trust's mission of stimulating cultural and economic development in the region.
Where: The Palace Theatre, Greensburg
Theme: The Crown Jewel of Westmoreland County
Dress: Cocktail Attire Recommended
The VIP Pre-party will take place at 6:30 PM on The Palace Theatre stage, where guests can enjoy passed hors d'ouevres, live music from Eric Barchiesi Jazz Trio, champagne, and a commemorative photo.
The main event starts at 7:30 PM throughout the theatre and features specialty food and beverages crafted by local restaurants, live music from The Kendall Brothers Band, dance floor, and more! Guests can also participate in a Basket of Cheer Raffle and 50/50 drawing.
Megan's Suite – Band with dance floor, hors d' oeuvres
S&T Courtyard – Whiskey and Cigar Bar
Upper Megan's Suite – Acoustic Music, coffee bar, desserts
Mezzanine – Specialty cocktail bar, hors d' oeuvres
Tickets for Party at The Palace can be purchased online or by calling 724-836-8000.
VIP Tickets are $125 per person for members and $150 for non-members.
Tickets to the main event are $75 for members and $85 for non-members.