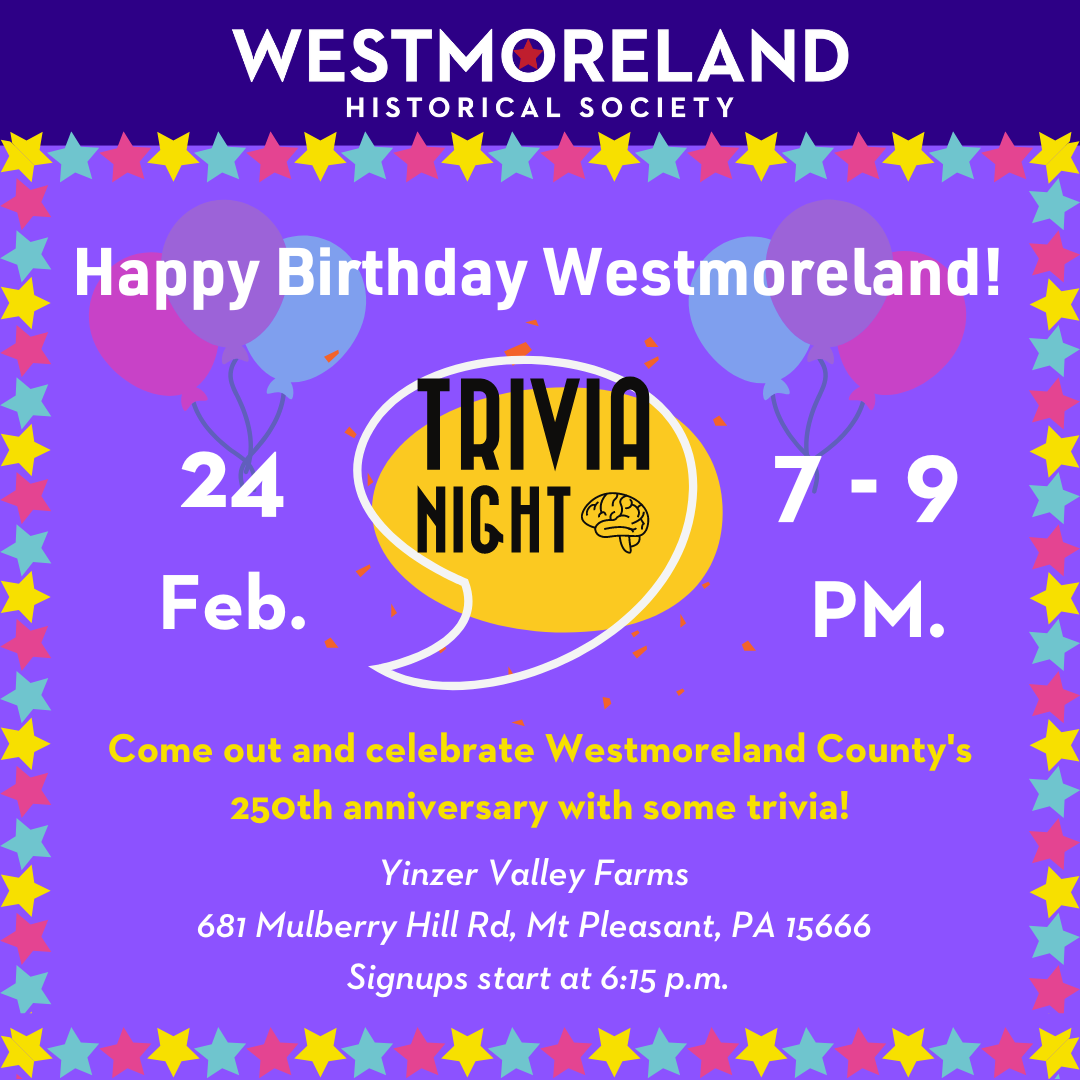 Did you know that Westmoreland County was founded on February 26th, 1773?
Join us for a night of trivia in celebration of Westmoreland County's 250th anniversary this year! Trivia questions will focus on the county's history since its very beginnings to today, so come on out and put your local history knowledge to the test!
Trivia night is on Friday, February 24th from 7:00 p.m. to 9:00 p.m. Signups start at 6:15 p.m.
This event will be hosted by Ace Trivia inside the Cider House Tap Room at Yinzer Valley Farms in Mt. Pleasant, PA. | 681 Mulberry Hill Rd, Mt Pleasant, PA 15666